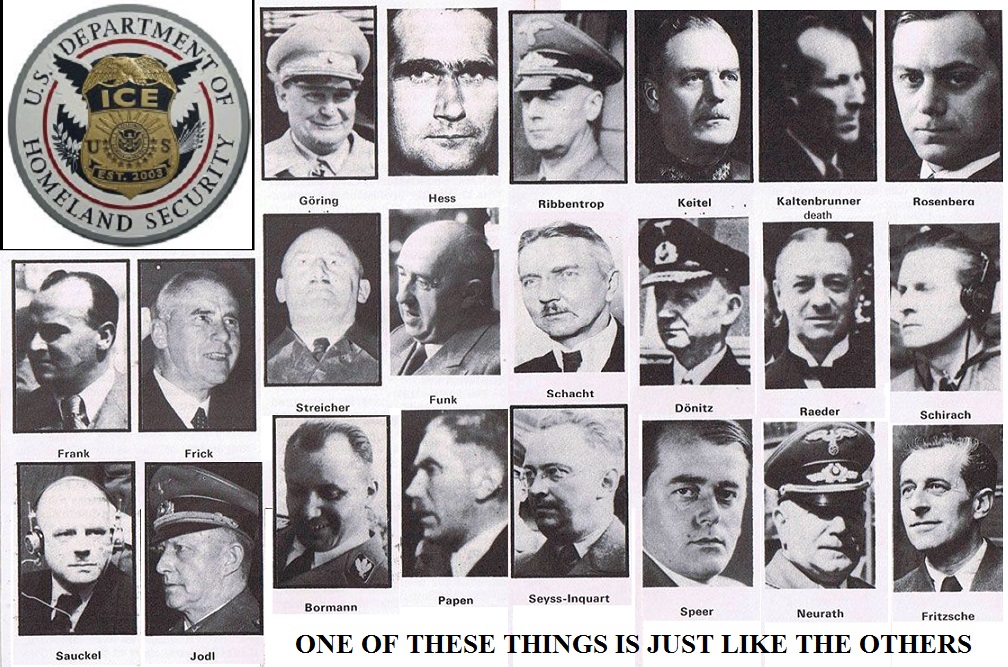 On June 30th and number of political groups are calling for a national day of action at ICE facilities around the country in opposition to America's growing network of public and private concentration camps for both adults and children. There has been public outcry at the seemingly ever growing list human rights abuses that America's government carries out against migrants and asylum seekers, sometimes handing out public dollars to private corporations for institutional physical, psychological and sexual child abuse.
While most people associate these facilities with Southern and Southwestern border states, Ohio is home to a few both public and private.
Two days ago, on June 19th, a list of 1595 ICE employees began circulating on the internet. The list of names was taken by searching linkedin for profiles of current ICE employees. The Mockingbird has confirmed the residence of 5 of these in Ohio and included them in the list of facilities provided below in support of this national day of action.
ICE Employees:
Jason Edmister, Deportation Officer, Columbus Office.7801 SYCAMORE RD CENTERBURG OH 43011 Jason was a Marine and a mailman before working for ICE
James Banks, Deportation Officer Cleveland Akron Office 2610 LESTER RD MEDINA, OH 44256 James lives with his wife Shelly and moonlights as a firearms instructor with his own company called Phase Line Defense LLC
Matthew O'Brien, Special Investigator Mansfield Office 41 Otterbein Dr Mansfield, OH 44904-9341 (419) 884-0849 - (419) 589-2930 -(865) 588-4104 This is one of the guys who will be revoking people's citizenship
Cheryl Gutridge, Senior Attorney, Cleveland/Akron. 5536 FOREST LN BRECKSVILLE, OH. 44141 Cheryl lives with her husband Michael and makes $138,000 a year putting a thin veneer of legality on human rights abuse
Christopher Wallace, Criminal Investigator Cincinnati, 2633 GROVER HILL AVE CINCINNATI OH 45212 Christopher lives with his wife Erin and is a "counter-terrorism expert" who has extensive education in the so-called "Psychology of Terrorism"
Do not approach any of these people alone. They are armed and dangerous racists who make their living ripping apart families and torturing children.
Corporate Offices: 
General Dynamics
1900 Founders Drive, Suite 106Dayton, Ohio 45420
General Dynamics just signed a big contract to provide a massive new immigrant detention camp for children and adults.
GEO Group
The Geogroup is one of the largest private prison corporations in America. Through their subsidiary Abraxas the hold immigrant children while pretending they are in the mental health business at the following Ohio locations:
Abraxas Counseling Center 899 East Broad Street, Suite 100, Columbus, Ohio 43205
Abraxas Ohio Address 2775 State Route 39, Shelby, OH 44875
Cincinnati Counseling Center 2368 Victory Parkway, Suite 501, Cincinnati, Ohio 45206
Cincinnati Counseling Center 2368 Victory Parkway, Suite 501, Cincinnati, Ohio 45206
CoreCivic
CoreCivic is also a large private prison corporation and operate two private prisons that house detainees along with state and federal prisoners:
Lake Erie Correctional Institution Conneaut, OH
Northeast Ohio Correctional Center Youngstown, OH
Public Institutions:
The Following County Jails in Ohio receive federal subsidies for housing immigration detainees. Detainees are transported there from around the country.
Seneca County Jail
3040 South State Route 100
Tiffin, OH, 44883
Morrow County Correctional Facility
101 Home Road
Mt. Gilead, OH, 43338
Butler County Correctional Complex
705 Hanover Street
Hamilton, OH, 45011
Bedford Heights City Jail
5661 Perkins Road
Bedford Heights, OH, 44146
Geauga County Safety Center
12450 Merritt Road
Chardon, OH, 44024
Boone County Jail
3020 Conrad Lane
Burlington, KY, 41005