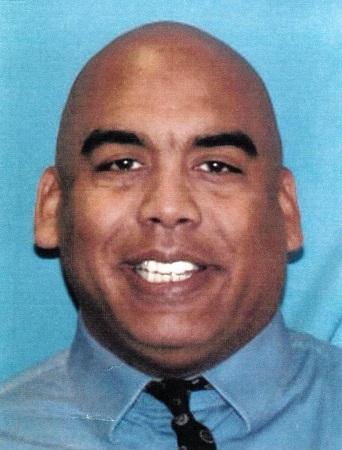 "Hide nothing from the masses of our people. Tell no lies. Expose lies whenever they are told. Mask no difficulties, mistakes, failures. Claim no easy victories..." – Amilcar Cabral
Yesterday, April 4th, Andrew Mitchell was indicted by a grand jury in charges brought by the Franklin County Common Pleas Court for murder and voluntary manslaughter in the brutal slaughter of Donna Dalton (Castleberry). It's worth noting that this is a separate case from the federal one, accusing Mitchell of extorting and threatening sex workers and interfering with investigations. This publication has also documented early on Mitchell's elaborate involvement as a slumlord and drug dealer, although at this time, he is yet to be prosecuted for any of these offenses. Mitchell filed for retirement on March 13, meaning he may likely receive his full benefits package, even as he is currently being held in a cell by federal mandate without bail.
As regards the case with the county, what this effectively means is that the defense argued (without witnesses or counter-arguments) before a jury and a judge to determine whether this crook should go to trial and lost... for once: in very few instances are cops sent to trial. Black cops and other traitors of color are forced to stand trial slightly more frequently. There was a recent case in Minneapolis where a black cop was convicted after shooting an unarmed white woman in an alley. There was also, shockingly, the case of the white cop in Dallas sentenced to 15 years for shooting a black 15-year-old. In our own Franklin County, indictments are not that common, especially in cases where cops kill someone of color.
So that's one cause for pause in this case. The second may be that the FOP is oddly silent right now; whereas, in other instances they have played hard ball for their (almost invariably) man. Do we even have to mention Hank Rosen, or the tenured employee that Jacobs threw under the bus regarding the 1,500 lost dash cam files? Whether FBI intervention is keeping these "union" clowns at bay, or the undeniable heap of evidence of Mitchell's corruption, one cannot be sure; we must possibly consider some third admixture of internal politics, wherein his move from homicide to vice made him the newest member of a squad who we are only now discovering has been, not surprisingly, hot garbage for years and has been fully disbanded, even though word is yet to be released on discipline of any of its other members… Maybe he just fits the right profile of a sacrificial lamb at the right moment: when CPD has been fielding heaps of criticism; a chief--who many seemingly initially (and some doggedly) wanted to celebrate as the first (albeit white, suburban, and "Christian") lesbian is retiring purportedly for knee surgery under a heap of corruption speculation as well as less prosecutable white privilege politics; and the department can easily be pointed to, on record, for some of the most racist brutality in the country.
Thirdly, we have to consider Ron O'Brien's position as county prosecutor for the last 20 years—that's nine terms thus far, the longest in Franklin County's history. As far as entrenchment goes, the longest serving prosecutor nationwide as of 2007 has been 42 years, but most have only served less than ten years. What happens is that a prosecutor's liaison actually has an office in the main police department building, maintaining an open door policy with officers to discuss cases of interest.
As far as Mitchell goes, O'Brien has stated, according to the Dispatch, that Donna Dalton was not aware that Mitchell was a cop trying to arrest her, because he was undercover. This couldn't be further from the truth as this publication and others have well-documented. In the sex worker community, as well as older and poorer Franklinton residents, Andrew Mitchell was not an unknown visage, and his mug does not exactly blend in. In fact, the Columbus FreePress has reported that Donna was working for him in his drug trade on the west side. We absolutely cannot avoid noting that our humble prosecutor is up for re-election in November 2020. Given that the trial will probably not happen before then, this is public relations magic for an entrenched attorney who has been rolling around in the mud with pigs his entire career. O'Brien's statement reeks of a set-up to give a state-sanctioned murderer a defense, arguing that Dalton was trying to rob an "unknown" john.
In a nation where many folks have been newly forced to confront a legacy of systemic white supremacy that reverberates deep into the very soil of our founding principles, it may be enticing to look at this case and breathe a sigh of relief. Indeed the ferocious spirit of Donna's family and loved ones, as well as some dedicated activists, standing in her community, in front of the courthouse, day in and day out, is to be hailed for the dedication that is necessary when any one of us is taken by these monsters who would enforce their facile, illogical, and immoral sense of duty to divide us and grind us to a pulp.
Nonetheless, we must scoff at the Franklinton gentrifiers who early on with puffed up chests and righteous indignation of the centrist bent claimed that this man would be brought to justice if they had anything to do with it. Where have they been? What have they done? Do they want to claim credit for an FBI investigation that was driven by the Stormy Daniels's scandal? And if we chalk this indictment up to our organizing efforts, what then of Henry Green, and his tireless mother, Adrienne Hood, fighting day in and out, in the streets and in the hallowed halls of injustice for her son's redemption?There are some ugly parallels between the Mitchell case and Rosen's. What of Tyre King? What of Jaron Thomas? Timothy Davis? What even of those hundreds (thousands, even, historically) who lose cases nationally even as they storm city council meetings and courtrooms, like Stephon Clarke?
The cabal of corruption that runs the so-called justice system of Franklin County, O'Brien, Pfeiffer and Klein, will never make a move without approval from the backrooms of the FOP Lodge. Mitchell might be indicted, but he has also been provided with a defense if O'Brien, like any career downcard boxer, chooses to take a dive in the middle rounds.