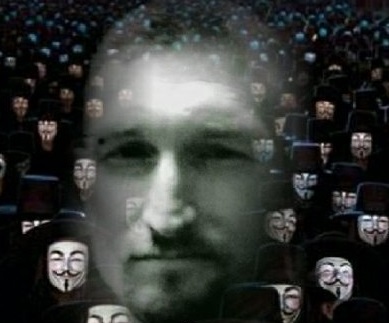 James Robinson was arrested on the night of May 8th. He was illegally held for seven days before his arraignment. His defense committee, after two weeks of attempts, finally got to meet with him. He did not even know that he had one. He did not know that money was being raised to get him something better a court appointed Attorney. The information he passed to his visitor was chilling. The amount of hours that went into getting someone to him was tremendous.
The Mockingbird has been covering this story from the beginning and we finally have first hand confirmation from Mr Robinson of his location, treatment and status. Robinson confirmed that he had been held at the North East Ohio Correctional Center (a private prison run by CCA) since his arrest. This confirms that one Attorney, Jay Lederman, who injected himself into the early search and is noted for "helping" members of anonymous get bad plea bargains, deliberately mislead his friends and family as to his whereabouts.
This makes Lederman no better than Robinson's current court appointed assistant prosecutor masquerading as a public defender. That attorney, Donald J. Malarcik, and his cohort known only as "Brian", have been seeing Robinson often, trying to get him to make a deal. Robinson visibly refused to do so the last time he was seen in public.
After locating Robinson, members of the defense committee were turned away from the prison a week ago, and phone calls went literally unanswered and unreturned. Two weeks of emails to schedule a visit were finally answered last evening after repeated calls to the US Marshalls to report the main prison phone number as inoperative. One member of the defense committee used an automatic dialing program to call every five minutes for 6 hours. All calls became unreturned voicemails. The defense committee suspects that the state was aware that a writ of habeas corpus was being prepared and this caused the change.
Robinson had no idea that he was being deliberately hidden. His so-called defense attorneys did not communicate that a prison welfare lawyer was actively looking for him. He did not know that money was being raised for his defense, and that lawyers were interested in taking his case. He thought he was alone.
This isolation was designed to produce despair. That despair was a weapon being honed for use against others by Justin Herdman, the US Attorney for the Northern District of Ohio. Herdman has a long history of weaponizing law against dissent and democracy.
Members of the defense committee have published their testimonials about the visit and the work it took to make it possible. Robinson is now officially represented by a prison welfare lawyer and new criminal defense attorneys that do not align themselves so closely with the prosecutors are in discussions to represent him.
There are more implications to this case and more players on the field than have been named. The Mockingbird will publish their involvement within the week.